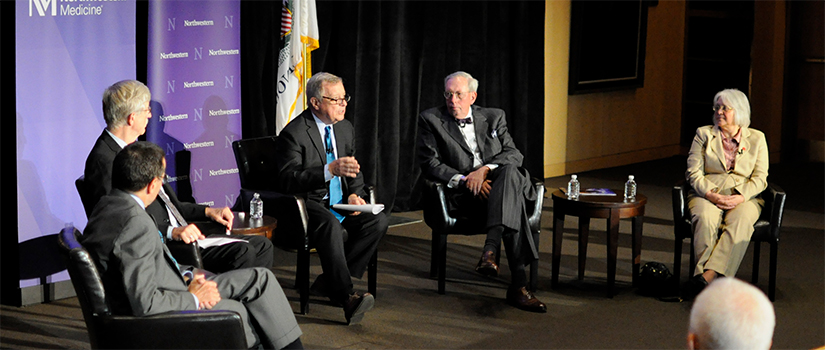 The government relations teams of the University and Feinberg's clinical affiliates work closely with community leaders to advocate for legislation, funding, regulations and programs that put our patients' needs first. 
Because understanding the needs of the populations we serve is key to our advocacy efforts, we introduce our students our community before orientation even begins. The Destination Chicago program is designed to familiarize students with the many neighborhoods, populations and determinants of health in Chicago. As their training continues, our Chicago Community Engagement Program works to ensure they're consistently exposed to educational and internship opportunities in community health.
We also encourage our faculty members to lead by example and advocate on behalf of their patients outside of the hospital. Visit the Department of Pediatrics website for great examples of how faculty advocacy can make a difference.
Make a Gift
Support our community programs.