MSCI/PhD Dual Degree Program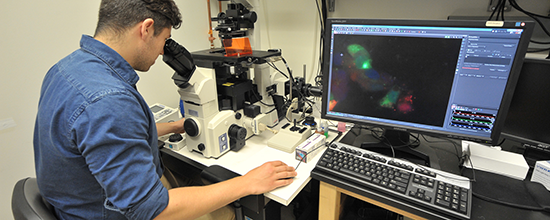 First year DGP students may apply to obtain a Masters of Science in Clinical Investigation (MSCI) simultaneously with the PhD. This dual degree program is designed to give trainees a more informed perspective on the intersection between translational and clinical research. Graduates will be uniquely positioned to work in multidisciplinary teams in academic, corporate or government positions to accelerate the translation of research discoveries that improve human health. Please visit the PhD/MSCI program page on The Graduate School of Northwestern University site or the MSCI page within Northwestern University's Clinical and Translational Sciences Institute (NUCATS) site for more information.
Graduate Certificate in Clinical and Translational Sciences
For those who do not wish to complete a masters degree, this five-credit certificate is designed to enhance students' expertise in clinical and translational sciences.  The certificate program administered by NUCATS and is open to all currently enrolled PhD students. For more information, see the certificate program page here.