Reconnect with Us
Our Northwestern is the University's online community for all alumni. MD, PhD, and GME alumni are all welcome and encouraged to sign in. Join Our Northwestern to submit and see updates and photos from fellow alumni, update your own profile, let us know about your recent moves and career changes, and search for peers in our field. Joining is easy, free, and offers access to content and people that are uniquely Northwestern.
Stay Informed
Northwestern Medicine Magazine (formerly Ward Rounds) is a quarterly print and online magazine for the faculty, staff, students, and alumni of the medical school and McGaw Medical Center for graduate medical education. It focuses on education, clinical, and research progress throughout our academic medical center.
Breakthroughs is the monthly e-newsletter of the Northwestern University Feinberg School of Medicine Research Office. The newsletter is distributed to faculty, staff, and students, and covers news, people and events related to the medical school's research enterprise.
Give Back
Learn more about helping our program through a generous donation.
Contact Us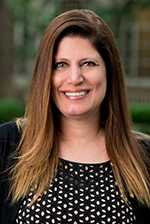 For more information on the Medical Alumni Association, please contact:
Babette Nyka
Director, Alumni Relations and Engagement
312-503-0855
Medical Alumni Association
Northwestern University Feinberg School of Medicine
Rubloff Building, 9th Floor
420 East Superior Street
Chicago, IL 60611