Planned gifts provide ways to plan for the future of the Feinberg School of Medicine, as well as your own. Your gift will be met with attentive, personal service by staff members who seek to match commitment to capacity.
Our office is committed to helping you accomplish your goals through your estate plan, providing for your spouse and family members, while leaving the world a better place. Learn more about the options available to you in our booklet, Family-Focused Estate Planning.
Supporters who have notified Northwestern and documented an estate or deferred gift commitment to benefit the medical school are recognized with membership in both Feinberg's Nathan Smith Davis Society as well as the University-wide Henry and Emma Rogers Society.
Bequests
Create your legacy by making a gift in your will to the Feinberg School of Medicine. There are several types of bequests, any of which may reduce the percentage of tax owed on the remainder of your estate.
With a general bequest, you simply leave a specified dollar amount to the medical school. With a specific bequest, you designate certain asset items (whose value may change over time). A residuary bequest allows you to assign a certain percentage of your estate's value to the medical school and helps ensure that each beneficiary receives a constant proportion even though changes may occur in the size of the estate. Our office can provide specific language to be used in estate documents.
For more information about making a bequest, read our booklet, Planning Your Bequests.
Charitable Gift Annuities
You can make a gift to Northwestern University Feinberg School of Medicine and secure fixed payments on a regular basis through a charitable gift annuity. The gift can be established with cash, securities, or other property, and in return you receive fixed and attractive retirement funds with no investment worries or responsibilities.
Charitable Remainder Trusts
You can establish a charitable trust that uses a specified amount of your estate or other funds during your lifetime to provide life income to one or more beneficiaries. The Feinberg School of Medicine would receive the principal that remains after all beneficiaries have passed away.
Charitable Lead Trusts
With a charitable lead trust, you can place assets in a trust, assign the income to the Feinberg School of Medicine for a certain time, and have ownership of the assets later returned to you or be passed on to your named beneficiary.
Contact Us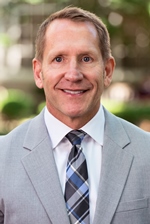 Please contact Larry Kuhn for more information on making a planned gift to the medical school.
Larry Kuhn
312-503-1717