Vice Dean's Message: The Transformation of Northwestern Medicine
The trajectory of accomplishment in clinical medicine, research, education, advocacy, and community service at Northwestern Medicine is staggering. Northwestern University Feinberg School of Medicine and Northwestern Memorial HealthCare have banded together to revolutionize medicine and health in Chicago and beyond. But we cannot do this alone.  
Gifts to the Feinberg School help us change the world. Your support will help us build new clinical and research pavilions aimed at expanding and improving care, research, and education. Your philanthropy will permit the development and expansion of the new Institutes of Northwestern Medicine at the cutting-edge of care and science. Your generosity will help us endow faculty frontrunners, new professors, and trainees destined to become the leaders of tomorrow. Your altruism will provide scholarships to help defray the cost of medical school for our students, with the ultimate goal of a tuition-free medical school.  
I am pleased to be a part of the Northwestern community—I was born in Chicago and am excited to be home again. With my greater than 20 years of experience at Stanford University School of Medicine and five years at the National Institutes of Health and National Cancer Institute, I hope to help usher in a new era at Northwestern Medicine. 
Through We Will. The Campaign for Northwestern Medicine, your gifts will help shape our future and propel us to new heights. Thank you for your generous support.
Alan M. Krensky, MD
Executive for Development, Northwestern Medicine
Vice Dean for Development and Alumni Relations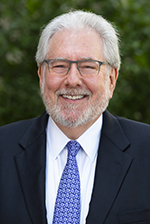 Alan Krensky, MD
Executive for Development, Northwestern Medicine
Vice Dean for Development and Alumni Relations