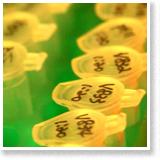 Northwestern University Feinberg School of Medicine is a top 20 medical school where nationally recognized researchers collaborate with skilled clinicians to improve human health. Feinberg provides nearly 65 percent of all research funding across Northwestern University. The collaborative medical school faculty conducts basic science, clinical, and translational research on campuses in Chicago and Evanston.
As part of an academic medical center, Feinberg strives to quickly apply our breakthroughs in laboratory research into clinical practice. Researchers at Feinberg are supported by the Northwestern University Office for Research, the Feinberg Research Office and a network of more than 60 research core facilities on both campuses. Research is conducted in all Feinberg departments, institutes, and centers.
Funding and Awards
For the 2014-2015 academic year, Feinberg awards totaled $402.7 million.
Researchers at the medical school received 1,756 awards in academic year 2014-2015.
NIH Funding
Feinberg received National Institute of Health (NIH) awards totaling $247,900,386
Awards for individual training grants numbered 53 F awards and 75 K awards, and institutional training grants totaled 35.
NIH Rankings
In 2015, Feinberg ranked 18th in the National Institutes of Health (NIH) funding rankings among all American Medical Schools, up from 39 in 2001.
Nine departments at Feinberg ranked among the top 10 in their specialty in their discipline in a list of National Institutes of Health (NIH) funding to medical schools. They are: Public Health (Preventive Medicine and Medical Social Sciences) (1), Urology (2), Obstetrics and Gynecology (3), Dermatology (5), Physiology (5), Neurology (6) and Cell and Molecular Biology (8).
An additional six departments rank in the top 20: Pharmacology (11), Ophthalmology (15), Surgery (16), Internal Medicine and Geriatrics (17), Neurological Surgery (20) and Otolaryngology (20).
Investigators
600 principal investigators (PIs)
379 PIs on NIH grants
Research Space
The Feinberg School of Medicine has approximately 1,130,000 net square feet of space, of which just over 640,000sf is dedicated to research.  This total includes over 100,000sf of wet lab space renovated within the last three years, and 80,000sf of newly-acquired dry lab research space over the same time period.  Since 2009, Feinberg has invested more than $120,000,000 in renovating almost 370,000 net square feet of owned and leased space. 
Northwestern University broke ground on the Louis A. Simpson and Kimberly K. Querrey Biomedical Research Center building May 8, 2015. The building will double vivarium capacity and house laboratories for both Feinberg and The Stanley Manne Children's Research Institute, the research arm of the Ann and Robert H. Lurie Children's Hospital of Chicago. The initial phase of construction will involve nearly 600,000 gross square feet, designed for future expansion to a total of 1.2 million square feet. Completion of the initial phase is scheduled for late 2018.
Clinical Trials
More than 4,586 clinical trials and clinical research studies took place at Feinberg in academic year 2014-2015.
Technology Transfer
For academic year 2014-2015, the year for which information is currently available:
61 invention disclosures
40 provisional patent applications
64 non-provisional patent applications