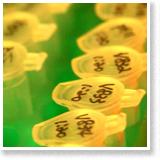 Northwestern University Feinberg School of Medicine is a top 20 medical school where nationally renowned researchers collaborate with skilled clinicians to improve human health. Feinberg provides 60 percent of all research across Northwestern University. The collaborative medical school faculty conducts basic science, clinical, and translational research on campuses in Chicago and Evanston.
As part of an academic medical center, Feinberg strives to quickly apply our breakthroughs in laboratory research into clinical practice. Researchers at Feinberg are supported by the Northwestern University Office for Research, the Feinberg Research Office and a network of more than 30 research core facilities. Research is conducted in all Feinberg departments, institutes, and centers.
Funding and Awards
For the 2012-2013 academic year, Feinberg awards totaled $347.4 million.

Researchers at the medical school received 1,661 awards in academic year 2012-2013.
NIH Funding
Feinberg received 889 National Institute of Health (NIH) awards totaling $221,413,135.
Awards for individual training grants numbered 48 F awards and 40 K awards, and institutional training grants totaled 25.
NIH Rankings
In 2013, Feinberg ranked 21st in the National Institutes of Health (NIH) funding rankings among all American Medical Schools, up from 39 in 2001.

In addition to rankings based on overall funding, NIH ranks specialty hospitals: 
Affiliated specialty hospitals ranked in the NIH top 10 for 2013: Rehabilitation Institute (1); Ann & Robert H. Lurie Children's Hospital of Chicago (8)
Investigators
541 principal investigators (PIs)
334 PIs on NIH grants
Research Space
Feinberg's research space totaled 665,000 sq. ft. in academic year 2012-2013, comprised of approximately 500,000 sq. ft. of wet lab space and 165,000 sq. ft. of dry lab space.
During 2012-2014, the school is renovating approximately 100,000 sq. ft. of existing lab space. In 2013, the school is adding an additional 110,000 sq. ft. of new lab space.
Technology Transfer
For academic year 2012-2013:
69 invention disclosures
24 provisional patent applications
47 non-provisional patent applications
Clinical Trials
Nearly 1,000 clinical trials take place at Feinberg and its affiliates every year.