Our History 1901-1920
1901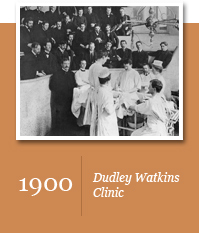 Dr. Frank Johnson resigns as dean due to ill health. Dr. Nathan Smith Davis becomes dean.
1902
The university closes the Woman's Medical College.
1905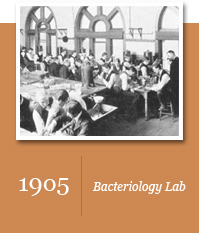 Dr. Rank Martin starts Surgery, Gynecology and Obstetrics journal.
1906
On June 16, Chicago Medical College surrenders its charter to become Northwestern University Medical School.
Northwestern University School for Nurses begins by the Trustees accepting affiliation with nurse training programs at Mercy and Wesley Hospitals. Arey comments that the event is the "last 'first' of major importance to be scored by the Medical School in its initial century of existence."
1907
Dr. Arthur N. Edwards becomes dean.
Dr. Edwards' tenure as dean is marked by major conflicts with Wesley Memorial Hospital. The conflict continues through four deans and four university presidents, and it only reached a satisfactory conclusion in the merger with Passavant Hospital to form Northwestern Memorial in 1972.
1908
One year of college education now required for admission to the medical school; prerequisites also required.
1911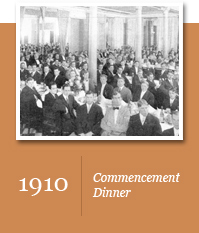 Two years of college now required for admission.
1914
School of Pharmacy closes.
The medical school establishes Hospital Unit No. 12 for service in France during World War I.
1916
Dr. Edwards resigns as dean. Dr. Arthur I. Kendall becomes the dean, the first dean not among the founders or a graduate of the school.
Merger plans with Rush Medical College received by university trustees; the merger was objected to by medical faculty.
1918
First Student Army Training Corp established at Northwestern.
1919
Northwestern is fifth school to require an internship for graduation.
1920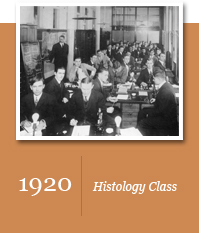 University obtains the Farwell and Fairbanks tracts at Chicago Avenue and Lake Shore Drive for $1,420,000 on June 15.
Affiliation with Mercy Hospital ends
This page last updated Jan 24, 2012